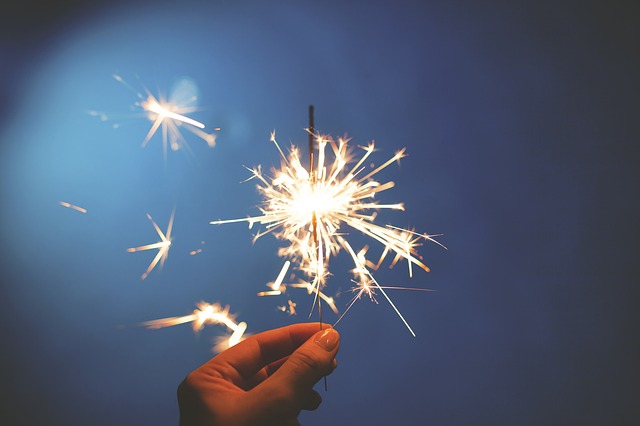 Himachal Pradesh's Fairs and Festivals
16th April 2019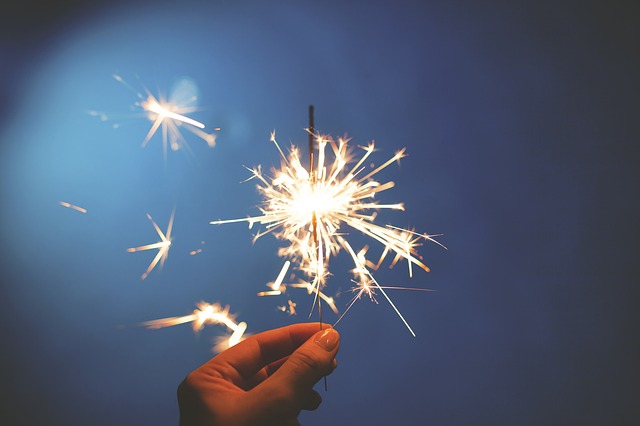 Fairs and Festivals
Himachal Pradesh is the land of fairs and festivals. The celebration of fairs and festivals reflect people's diversity of culture, history, religious beliefs, social customs, varied moods, love of music and dance. Since Himachal Pradesh is the land of gods and goddesses, therefore people are god fearing and their festivals have a religious significance. These people are great believers in the power and blessings of their local deities. Their fairs and festivals are the main source of attraction and entertainment for the villagers. They bring their local deities to the fairs to celebrate various occasions. These festivals and celebrations play a great part in the life of the hard working people of the Pradesh. They dance, enjoy wearing colourful dresses and ornaments. These fairs and festivals have educational, cultural, economic and social importance as well. Some of the important and more popular local fairs and festivals are discussed briefly.
Nalwar Fair
Nalwar (a cattle fair) is held on the 4th of Chaitra every year and continues upto the 11th of the month. This is a fair in which cattle are bought and sold. The fair was started during the reign of Raja Vijay Chand of Bilaspur. The venue of this fair in Bilaspur district is Luhnu ground. In local dialect the ceremony is called as the Khunda-Garna. The fair starts at Ropar in Punjab from where traders move with their cattle towards the hill areas. The Nalwar fair is held at Jagatkhana, Bilaspur, Sundarnagar, Bhangrotu, Barchhawar in Sarkaghat and then in the Kangra district. In the early days when the people of these area still led an unsettled life, they came down once a year to the spacious Sandhu field (now submerged in the Gobindsagar) to sell or barter their cattle, agricultural and other produce and took back with them a few necessities of life.
Markanday Fair
This fair is celebrated at Makri village in Bilaspur district for three days, during the Baisakh month every year. A temple with the statute of Rishi Markanday is located here. According to a legend, Markanday Rishi was born here and it is said that childless people who wish for children have their wish granted by taking a dip in the holy waters of this shrine. Naina Devi Fair- Naina Devi's shrine is located in Bilaspur district on a hill and it is near Anandpur Sahib. The old temple of Naina Devi exists here since ages. Many legends are associated as well as famous with this temple. One such legend is according to mythology, Raja Daksh, out of pride did not invite his son-in-law, Lord Shiva to a yajna. His daughter was offended by this insult and plunged into the sacrificial fire. When Shiva came to know of this incident he rushed to the spot only to find her half-burnt. In desperation, Shiva carried her half-burnt body on his shoulder and roamed like a mad man. Vishnu dismembered her body with his disc. Her charred mortal remains dropped one by one different places and in the process her eyes fell on this summit where the gods constructed a temple instantaneously. Guru Gobind Singh, the tenth Sikh Guru, is also stated to have offered prayers at this temple.
============
Sponsored Link(s)
Guga Pir Fair
This festival is held in honour of Guga Pir. The legend goes that when Guga was born, the blind regained their sight, deaf got back their audibility and the lames were restored to health. His birth was, therefore, hailed as divine and celebrated with great pleasure. People also entertain a belief that propitiation of Guga would rid them of the dangers of snake bites and evil spirits. Not only snakebites but also worms, wounds, animal flea, can also be cured by worshipping Guga, In honour of Guga, a fair is held at the Guga Temple Bhatehr Uparli, tehsil Sadar in Bilaspur district. This fair is also celebrated at several other places in the state.
Kutahachi Fair
This fair is held near Chachiot on the first of Jyaistha in honour of Tangwasi devta who had killed a devil.
Kamru Nag Fair
This fair is held at Kamrah every year on first Asadha (June). There is a small temple and a lake. Visitors gather near the lake and pour their offerings in it which is considered sacred.
Chaunra Fair, Karsog
Nag Pali and Nag Shergal devta are ceremoniously taken to this fair. These nags represent the Mahu Nag.
Mamel Fair
Temple of Mamleshwar Mahadev is situated at Mamel in Karsog town. This temple is believed to have been constructed by the Pandavas. A fair is held to commemorate the victory of Rama over Ravana.
Tsechu Fair
This fair is celebrated at Rewalsar some time in February-March every year to commemorate the New Tibetan Year and the birthday of Guru Padma Sambhava. According to another belief Padma Sambhava is an incarnation of Lord Buddha. People believe that all men and women practising the rites of the guru will be absorbed in Padma Sambhava's heart.
Mahu Nag Fair
This fair is celebrated twice a year in April and during September-October in Taraur village.
Machhayal Fair
'Machhayal' is a small lake on the bank of Rana stream five miles away from Joginder Nagar, and the fair is held here. This lake is full of fish which are sacred to the people of the area and hence no one kills them.
============
Sponsored Link(s)
Sazo Festival-Kothi
This festival is observed on the first of Magha month. Deity Kimshu is worshipped as it is believed that the goddess after the fair goes to Kinner Kailash.
Bishu Festival
Duni-Bishu festival is observed in April. It is celebrated to mark the advent of summer and ripening of the rabi crops.
Koshme-Shukud Fair
In this fair Kothi Devi acts as the chief presiding deity.
Lahmoche Festival
Literal meaning of 'Lahmo' is gods and 'Che' means dance, therefore, the term means to please the gods and goddesses by dancing.
Losar Festival-Chango
This festival is celebrated in December-January, in the Hangrang valley in Kinnaur district to signify the beginnings of new year.
Phulech
This festival is held in Kinnaur district. Phulech marks an important feature of the religious and social life of its people. This festival is celebrated in honour of the deceased ancestors and also for the annual jollity of the entire neighbourhood. It is held in the month of August-September. Proceedings of the festival began with the inevitable sacrifices. Each group of the relatives provides a goat, which is covered with shawls and wreaths of flowers. The relatives encircle it and mourn for their ancestors. During the ceremony, Lamas recite prayers for the god. There is no exact counterpart to this festival outside Kinnaur. Anything that comes close to it is in Shradh and then it is also celebrated at Koti, Punang, Ramni, Jani and Oakayand.
Lofan
This is a festival celebrated in Kinnaur in honour of god Shiva. It is parallel to Shivaratri in other part of the state.
Phulaich Festival, Kilba
This is a festival of flowers. Local devta is said to have miraculous power give districts name and it is also celebrated in Koti, Punang, Ramni, Jani and Oakayand villages in Kinnaur district.
Dev Bara Fair
This fair is held at Mangal Randan and is celebrated for three days.
============
Sponsored Link(s)
Sair Fair
This fair is held in September in honour of Sair Sankranti. This is mainly a cattle fair and the owner of best cattle is awarded a prize.
Niku-Ka-Jhalair
This fair is held at Kiari Solan district, situated at a distance of 17 miles from Arki. Saint Niku, who is said to be a symbol of truth, is worshipped.
Shawni Fair Jaili
The fair is held in village Jaili, in the name of Nag devta. The date of the fair is fixed on Sravana Purnima, and then that day is called 'Harsha'.
Charayoli Fair, Chopal
The fair is held in August in the name of Shirgul devta, who is also known as 'Bijat Maharaja'. The symbol of devta is chari of silver having flaps of coloured cloth pieces on the head. This is a fair of fire which in local terms is known as chiras.
Hatkoti Fair
At Hatkoti, there is a temple of Goddess Durga as Mahishasuramaridini. It is believed that this temple was built by Raja Virat in Dwapar Yuga. It was his capital also and this place was called Virat Nagri. The temple has an inscription which indicates a much earlier date. The Pandvas during exile are said to have spent a part of their exile here and helped the Raja in construction of the Durga Temple. Inside the temple, there is a idol of Durga which is almost three feet high. It is said that it is made of alloy, and eight arms of Durga have been depicted in the statue.
Dhadi Ghunsa Fair
This is celebrated in August as two gods (one Banar and the other Deshmauli) attend this fair. The temples of these gods are in Pujarli, Rohru in Shimla district.
Sipi Fair
The gods fair is held at Sipur (Mashobra). Sipur appears to have been named after Sip god. Prior to the formation of Himachal Pradesh, whenever a coronation ceremony used to take place in the Koti state, it was a custom that the idol of the Sip devta was first installed on the throne and thereafter, Raja's accession to the throne was solemnized. Sipi fair is especially held in honour of Lord Shiva.
Kufri Fair
This fair is held in village Daghogi near Mashobra. The fair is celebrated to commemorate a very eventful incident of the Ramayana, that is when Hanuman built a bridge with the help of the monkeys between the Cape of Comorin and Lanka.
Tara Devi Fair
This fair is held during in the navratras. Goddess Durga is worshipped, and on the second navratra, Goddess Durga's sister Gan Pairiki devi is brought here.
Pather-Ka-Khel, Halo
Pather-ka-khel (stone throwing fair) is held every year at a place known as Khel-Ka-Chauntra at Halog. During the fair, two parties throw stones at each other. There is a 'Sati ka Sharda' just on the road side. Halog used to be the capital of erstwhile Dhami state. Perhaps stone throwing is a substitute for human sacrifice. Injured person is blood is offered to Kali in a nearby village.
Shancha Fair
This fair is held in the month of July-August at Baragaon. It was a capital of Sangri state, which now forms a part of Shimla district. This is held in the sacred memory of Raj Tilak of Rai Hari Singh, one time ruler of Sangri state. The fair was held for the first time in 1874.