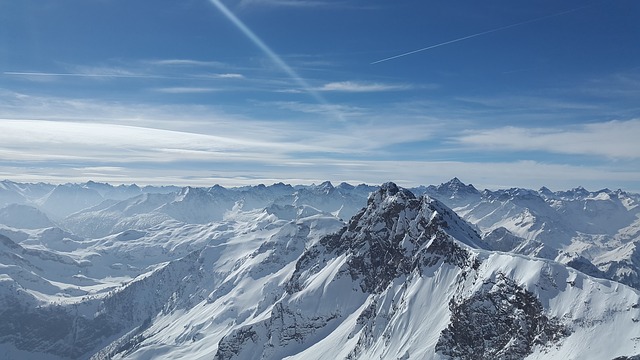 Himachal Pradesh – Mountains and Ranges – A Quick Review
19th August 2018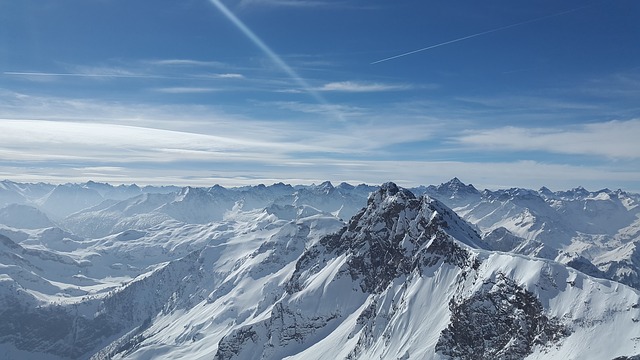 Shivalik Hills
This range is situated between 610 to 1,115 feet above the mean sea level. In this chain, the mountains are located in lower parts of Sirmour, Bilaspur, Una and Kangra districts. This hill chain has been extended upto Dehradun, Saharanpur and Haridwar.
Pir Panjal
It is also known as the mid-Himalayas and is called the Pangi range in common parlance. It is the longest chain in small Himalayas, which originates from Brihad Himalayas passing through Satluj on the one hand, separates Chenab, Ravi and Beas rivers. At the origin of Ravi this chain of mountains appears to be bending towards Dhauladhar. Rohtang Pass is one of the important mountains in this chain. The height of the Pir Panjal from the mean sea level is between 3,960-5,460 metres. Human dwelling can be seen even at this height. After this there is no sign of human settlements. Pir Panjal separates Kullu from Lahaul-Spiti. It enters Chamba territory on the Western border of Bara Bangahal. Pangi forms a second mountain barrier with magnificent snowy peaks, some of which reach an altitude of 19,000 feet or so. The mean elevation of the peaks is not less than 17,000 feet.
Churdhar
The said peak with an elevation of 3,647 metres above the mean sea level is one of the highest summits among the mountains which occupy this sub-Himalayas tract. The view from its summit embraces a vast panorama of lowland tracts on the south and a wide vista of the snowy range to the north. Churdhar range is covered with dense forests of deodar and other conifer trees.
Brihand Himalaya
This chain of mountains runs with the Eastern boundary of Himachal Pradesh. The height of this range runs between 5,000-6,000 metres from the mean sea level. The river Satluj also passes through this chain of mountain. The flow of Spiti River into Satluj is also cut by this chain. The important passes in this range are Kangal, Baralacha, Kunjam, Parangala and Pin-Parbati ranges.
Zanskar Range
This is also known as the Inner Himalayas Range. It not only separates Spiti and Kinnaur from Tibet but also is a eastern boundary of Himachal Pradesh. The Satluj River also divides the Zanskar range at Sipki. The highest hill mountains of Shilla (7,026 meters) in Himachal Pradesh also falls in Zaskar range. The mean altitude is about 18,000 feet and some of the peaks rise to about 20,000 feet.
Kailash Mountain
This again falls in Chini village which is the old name for Kinnaur. During certain seasons music is heard on Koksar. It is believed that the smallest of the peaks which can be seen from Chini a pool surrounded by mountains, where lies a temple of Shiva. Rocks are visible from a certain point from Chini, which turns  tinted white at sun rise, red at mid-day and green at sun set.
The Hathi Dhar
It is a low range, running parallel to sourth of the Dhauladhar at a distance of about 10 miles. The highest peak in this Dhar is 5,256 feet in the inner ridge of the Shivalik area. It maintains almost nearly unbroken course from the Rihlu area in Kangra to Ravi River. Near its eastern proximity a spur from the Dhauladhar joins it, almost at right angles, forming the boundary between Chamba and Rihlu. Hathi Dhar also separates Chamba from Kangra.
Bahadurpur Dhar
This dhar lies in the eastern most part of the district. The highest point of this range is 6,164 feet above the mean sea level. It was on this dhar that Bahadur Fort stands. The Ali Khad divides this hill into two parts. Raja Bijai Chand had his summer abode constructed near the Bahadurpur Fort. This is the highest peak in Bilaspur district.
Bandla Dhar
This is in Bilaspur district and its length is about 17 kilometres. The Ali "Khad" had broken into two parts and its highest peak has an altitude of 1,375 metres from the mean sea level.
The Dagani Dhar
It forms the boundary between Chamba and Bhadrawah in Jammu. Geographically Dagani Dhar and Chatar Dhar are different sections of one continuous offshoot forming with the Pangi range, the water shed between Ravi and the Chander Bhaga.
Ratanpur Hill
This range is about 11 kilometres long and the Ratanpur Fort lies on it at an elevation of about 1,230 metres. It was from this fort that General Ochterlony inflicted defeat on Amar Singh Thapa, the Gurkha leader.
Naina Devi Dhar
This range runs for 30 kilometres in length as the Satluj River has cuts way through it near Bhakra Parganas of Kot Kehlur and Fatehpur lie on this range.
Koti-ki-Dhar, Janghar Dhar and Tiun Dhar- These dhars lie in Bilaspur district on its south-west.
Sri Khand
This mountain is situated at a height of 18,626 feet in the Pandra-Bis pargana in Shimla district. On this there is an image of Shiva on its summit. There is a stone under which offerings are made by pilgrims.
The Central Himalayas
The Passes of Pir Panjal Range (Central Himalaya) (Pangi Valley)
Pangi valley is one of the beautiful valley of Himachal Pradesh and lies 33006'N and 76024'E and is at a distance of about 137 kilometres north east of Chamba. This valley is famous for its grandeur and majesty. Pangi valley lies between the two parallel mountain ranges of Great Himalayan range and the outer Himalayan range. This mighty range offers the commanding views from Dalhousie, one of the hill resorts of Himachal Pradesh. The crest of the range is mostly covered in deep snow. The only access from Chamba side to this valley is over Saach pass (4,390 metre) which remains open from May until November during the year. Pangi valley is now connected by road from Keylong and Udaipur in the Pattan Valley. Killar the headquarters of Pangi Valley, is also connected by road from Jammu and Udhampur.
The access from Lahaul and Spiti is over Purthi and Saach villages after crossing suspension bridge over Chandra and Bhaga river at Raoli. Both these passes are easier as compared to the other passes of Pir Panjal. There are, however more than twelve passes on this mighty range connected with Chamba and Lahaul valleys. The prominent passes are Drati (4,292 metres), Marhu (4,365 metres), Keyon (4,828 metres), Cheni (4,425 metres), Saach (4,390 metres), Laluni (5,338 metres) and Duggi Pass (5,080 metres) Other very popular passes of Pir Panjal heading towards Lahaul and Spiti valley from Bharmour (Chamba district) are Kugti (5040 metres), Chobia (4966 metres), and Kalichho Pass (4,990 metres). Pangi is known for its un-spoilt and distinct culture. The principle deity of Pangi valley is Mindla Devi, which is worshipped by all Pangwals. Pangi valley has one of the biggest forest cover of Himachal Pradesh. The valley is treasure of herbal plants, dry fruits and rare botanical species. The valley also presents a unique glimpse of its rich flora and fauna. Rare herbal plants like Kuth, Pateesh, Panja, Guchhi, Sheelajit, Kahru, Patti, Guggal Dhoop and Kala Zeera are grown in abundance. Dry fruits like Thangi, Chilgoza, Walnut, Almond, Khumani, Piyanth, Plums, Zamun, Strawberry and Apples are produced in plenty.
============
Sponsored Link(s)
Peaks around Dharamshala/Dhauladhar
There are number of peaks in this region. The heights of these peaks vary between 4,500 metres to 5,000 metres. The peaks Dhauladhar, Matter horn or Gauri Junda (4,916 metres) is located to north east of Dharamshala and is the highest peak is Dharamshala. The other prominent peaks are Slab (4,560 metres), Rifflehorn (4,500 metres), Two Gun (4,490 metres), Camel (4520 metres), Authur Seat (4,525 metres) and Chirsmas (4,581 metres). These peaks are accessible almost throughout the year. The other peak is Mun peak (4610 metres).
Gaj Pass (4,243 metres)
Gaj Pass is located to the left side of the Bhim Ghasutri Pass (4,580 metres). If one walks to the right of the Gaj Pass, one can visit a very beautiful small round lake called Chanderkup or the moon lake; located almost on the top of the ridge. One can further descend through a bouldered trek to reach Lama Dal.
Sari Pass (3,760 metres)
Sari Pass is not very high. Sari "nullah" meanders in between the valley and finally mingles with Beas river at Kullu.
Indrahara Pass (4,350 metres)
Indrahara Pass is accessible from May until November. This pass provides a very scenic view of both Kangra and Chamba valleys and offers distant view of the middle and Greater Himalayas. There are a number of peaks like Dromedary, Camel, Two Guns, Rifle Horn, Cairn, Slap, Arthur's Seat and Arthur's Stool and Mun to both sides from Indrahara Pass. On the Pass are few Trisuls offered by the devotees of Lord Shiva to Indra (the rain God).
Minkiani Pass (4,250 metres)
Kareri Lake is at the foothill of Minkiani Pass and to the left side of the lake the trek goes to Bleni Pass (3,710 metres). One can approach the Minkiani Pass through steady and stiff climbing over snowy and steep rocks.
Bleni Pass (3,710 metres)
Bleni Pass is situated left of the Kareri Lake. The Bleni pass is at a low altitude and is an easier Pass. Mighty Dhauladhar range declines in altitude to a considerable degree towards northwest beyond Bleni Pass. This snow-clad mountain range turns into a thickly wooden ridge affording an easy access over its passes, like Salooni; Bohar, Loa and Kalinali (all in jurisdiction of Chamba district) with a mean elevation of 3,000 metres to 3,500 metres towards Ravi valley. The Dhauladhar in its westward reach separates Kangra from Chamba and ultimately descends to the southern banks of Ravi near Dalhousie.
Bhimghasutri Pass (4,580 metres)
Bhimghasutri is a different pass of the Dhauladhar range located to the north of Dharamshala. The ascent to this pass is vertical with sharp rocky cliffs and dangerous gorges. This pass stands between Riffle Horn peak and Gag pass. Legend has it that Bhimghasutri Pass was named in the memory of Bhima. (one of the Pandvas brothers) who glissed the sharp-edged ridged of this pass to leave an even path for the rest of his brothers.
Kundli Pass (4,550 metres)
Kundli Pass lies at an elevation of 4,550 metres and it stands between Mun Peak (4,650 metres) and Toral Pass (4,375 metres) facing Dharamshala. The ascent to the pass is steep from Dharamshala side and moderate from Kwarsi village (Chamba district). The shape of the pass is like snake coil or kundli" hence it is named the Kundli Pass.
Toral Pass (4,375 metres)
Toral Pass lies to the northeast of Dharamshala. This pass stands to the right side of the Kundli Pass. The ascent to the pass is demanding and involves crossings over many steep ridges below which lie deep gorges. While crossing through this pass, Gaddis always pay their obseisance to Toral Devta (a deity), whose abode is at the top of the pass. One goat is reserved to be sacrificed in the name of Kailashpati (Lord Shiva) for bestowing peace.
Talang Pass (4,643 metres)
Talang Pass is one of the highest and difficult passes on the Dhauladhar range. This pass is located at the head of the Ban Ganga river and north of the main Chamunda temple between Narwana, Jia and Holi. This pass rises abruptly from an elevation of 2,500 metre to 4,643 metre. The name of this pass is derived from a deity Talang whose abode is supposedly at the top of the pass and who is largely worshipped by the local people.
Waru Pass (3,850 metres)
Waru Pass lies to the east of Palampur. Waru means, "Gateway of wind" and winds with very high velocity blow over the pass. Satchalli is at the foothill below Waru Pass and enroute to the pass all vegetation comes to an end from Satchalli, the pass involves a steep climb.
Singhar Pass (4,473 metres)
Singhar Pass lies to the north of Waru Pass. This pass is one of the difficult passes of the Dhauladhar range. Through the pass one can cross over to Mani Mahesh and Lahaul-Spiti. Singhar, the "Killer" according to the local people is very unpredictable pass and one cannot be sure of weather conditions on it.
Chobu Pass (4,750 metres)
From Chobu Pass one can view the Kailash Peak (5,656 metre) and surrounding ridges. Manimahesh lake is also visible from this pass. From the pass, the route goes downward to the base of the Kailash peak.
Thamsar Pass (4,704 metres)
Thamsar Pass is known for mid-day winds and bad weather. Gaddis flocks enter from this route to cross Thamsar Pass to Bara Bangahal.
Makori Pass (4,444 metres)
Makori Pass lies between Barot and Bara Bangahal. Makori pass is less frequented in comparison to other passes of the Dhauladhar. From Makori pass the terrain is trackless.
Saach Pass (4,390 metres)
Broadly speaking from Chamba side inlet to Pangi valley is over thin pass. Satrundhi is situated at the foothill of Saach pass.
Kalichho Pass (4,990 metres)
Kalichho,"The abode of Goddess Kali," is one of the difficult passes in the Pir Panjal range. One can cross over to Kalichho Pass from Bharmour to Trilokinath (Udaipur). Ideal time to cross this pass is from July to October end. While descending the Kalichho Pass one can behold the Pattan Valley with meandering Chandra-Bhaga river and beautiful snow-capped mountains.
Chobia Pass- (4,966 metres)
Chobia Pass is one of the difficult passes of the Pir Panjal range. This pass stands between Bara Kanda Peak (5,877 metres) and Tent Peak (6,133 metres). Chobia is the last village inhabited
Kugti Pass (5,040 metres)- Kugti Pass is a tough pass of the Pir Panjal range because of its high elevation and steep gradient. Kugti means, "that which makes one miserable to reach it". If weather deteriorates while negotiating the pass, the climb becomes dangerous due to sudden drop in temperature, poor visibility and snow storms. From the pass, one can see the snow capped mountains to the far end towards Lahaul and Zanskar.
Kalihen Pass (4,670 metres)
It is a high pass but not difficult. This pass was used by the local Gaddis on their way to Kullu. Gwari is situated at the foothills of Kalihen Pass where the Kalihen stream originates and joins the Ravi river near Bara Bhangahal.
Tentu Pass (4,990 metres)
Tentu Pass is situated above Manali at an altitude of 4,990 metres) above sea level. From the pass, one can see the views of Central Lahaul Peaks, Indrasaan and Deo Tibba. One can have a clear view of Pir Panjal and Dhauladhar range from Tentu Pass and there is route to go to Bara Bhangahal from here.
Sara Umga Pass (5,010 metres)
This pass lies towards north east of Bhuntar and one can reach to Keylong over Sara Umga Pass from Manikaran. On the way are Budhaban and Losha Thatch. One can have the close views of the Ali Ratni Tibba, located on the Pir Panjal range. On the route of this pass one can see Bara-Shigri glacier one of the biggest glacier in Himachal Pradesh.
Pin Parbati Pass (4,802 metres)
This is one of the most rugged and difficult passes having very steep ascent and is beyond habitation after Pulga. From this pass one can reach to spiti. This is the only route that connects Kullu valley with the Pin valley of Spiti, the shortest route.
Hamta Pass (4,480 metres)
This pass is not very high. One can start to Hamta Pass from Prini Village only 4 kilometres from Manali to Keylong and on the way lies Hamta Pass. This pass offers distant views of the Central and Great Himalayan ranges. The views towards the peaks around Lahaul, Manali and Kullu areas are captivating.
Asha Gali Pass (5,830 metres)
Asha Gali Pass is situated on the way to Keylong, Manimahesh and Bharmour side. The pass offers magnificent views towards Chamba Kailash (5,656 metres) and Bharmour region.
Shingo La (5,100 metres)- Shingo La lies between Chhumik Nakpo and Lakong and it is a difficult pass.
Mon La Pass (5,460 metres)
The pass can be approached from Miyar valley along the Miyar Nullah. This beautiful valley is extended upto Urgus and Khanjar. One has to cross Mon La or Kang La to enter Padum.
Baralacha Pass (4,896 metres)
Baralacha is connected by Manali-Leh road. This is the only pass, which gives rise to Chandra, Bhaga and Yunam rivers. At this Junction, one leaves Chandra valley and enters into Bhaga valley. From Baralacha the route proceeds along the left bank of Yunam river.
Rangcha Gali Pass (4,536 metres)
Rangcha Gali Pass lies between Keylong and Khoksar. Local people believe that Guru Ghantapa one of the 84 sidhas of Buddhism attained sidhi at this place. From the pass it is a steep descent to Gondhala.
Lach Lang La- From Gyam a very steep climb is followed upto the pass. The whole area is rugged and barren without any meadows and grass on the surface.
Kang La (5,460 metres)
This is very tough and taxing La. This pass, like other passes, offers significant views of the great Himalayan ranges. The trek to the side of the pass has a very steep descent. One can approach Kang La from Phalaphu.
Shin Kun La
This pass lies between Darcha and Padum. The descent after the pass is torturing.
Nimish Khango Pass (4,890 metres)
This pass falls in the restricted zone of Spiti valley and is a site for the hydro electric generation power house. It lies between Kaza and Kalpa.
Panktil Pass (4,010 metres)
From Rang Bar (Spiti valley) a tough climb of about 5 kilometres leads upto Panktil Pass. One can enjoy the panorama of Rupa and Chuktyanjan river that flows down from the north west. One can also see Manirang and Singikhang peaks also form a part of the drainage of the Himalayas.
============
Sponsored Link(s)